Octaland 4D+ Occupation Augmented Reality Cards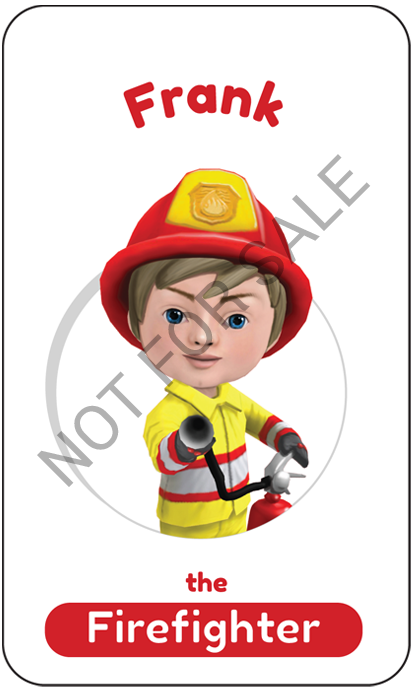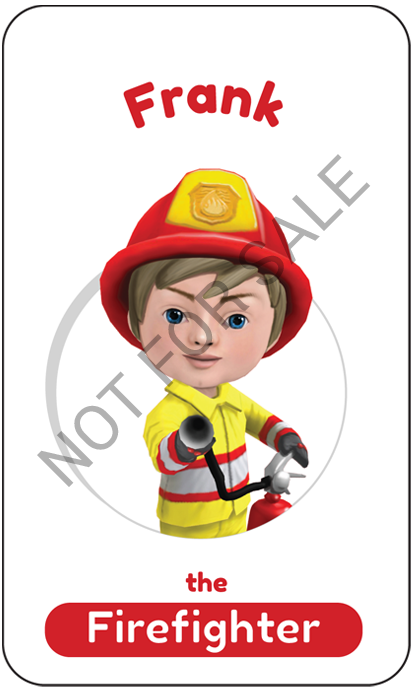 Octaland 4D+ Occupation Augmented Reality Cards
What does your little one want to be when they grow up? Give them a sneak peak into the adult world of Occupations with the Octaland 4D+ Occupation Augmented Reality Cards.
From Albert the Astronaut to Zac the Zookeeper, meet all of the Octanians from Octaland; a hidden world created with a little touch of magic. The land is ruled by Kaz the Knowledgeable King. The people of Octaland, called Octanians, were transported from the real world to Octaland. Everyone can access through portals in various parts of the world. This virtual world is created by bringing flashcards together.
To activate the Octanians, users are requested to fill a serial number from the instructions card, therefore one serial number is applied for only three devices. After filling up the serial number, you must scan the cards using Octaland4D+ App to meet the Octanians from A-Z:
Albert the Astronaut
Bertie the Builder
Charlotte the Chef
Daisy the Dancer
Eddie the Engineer
Frank the Fireman
George the Gardener
Hannah the Hairdresser
Izzie the Interior Designer
Jenny the Jockey
Kaz the King
Lucy the Librarian
Matt the Magician
Nadia the Nurse
Olivia the Orthodontist
Pablo the Policeman
Queenie the Quantity Surveyor
Rory the Racer
Stanley the Scientist
Tracy the Teacher
Ugo the Used Car Salesman
Violet the Vet
Wendy the Writer
Xavier the X-Ray Operator
Yvonne the Yoga Instructor
Zack the Zoo Keeper
Octaland 4D+ Occupation App is available on Google Play and App Store for free.
WANT TO TRY BEFORE YOU BUY?
Just download the 4 x sample cards (in the images of this product listing) and have a play around. You won't be disappointed!
Product Information
Language: English
Cards: 27 pieces (26 Occupation Cards + 1 Instructions Card)
Item Weight: 90 grams
Product Dimensions: 11.7 x 7.2 x 1.1 cm
Paper Finish: Durable Thick Art Paper (Doff Laminated)
Octaland4D+ Occupation App Details
Category: Education
Language: English
Size: iOS 49 MB / Android 47 MB
Minimum Operating System: Android 4.0.3 (Ice Cream Sandwich) & iOS 7.0
Approximate Download Time: Depends on your Internet connection, but it usually takes more than 5 minutes.
App Specification:
Minimum Processor: Qualcomm chipset, 1.2 GHz
It works well on 1 GB RAM
Not compatible with Intel Atom Processor
Memory card supports Augmented Reality feature
Not Compatible for:
Acer ICONIA Tab 8 A1-850-13FQ, Asus zenfone 2, Asus zenfone 4, Asus zenfone 5, Asus zenfone 6, Asus fonpad 8 fe380, Asus ZenPad 10, Asus FonePad K012, Asus ze551ml, HTC SC One, Lenovo A7000, Lenovo S880, Lenovo Yoga Tablet 2.8.0, LG G4 Stylus, LG L7, Samsung Tab GT-P7500, vivo x3s
*We are a proud stockist of the Octagon Studio 4D+ cards*