Octaland 4D+ Occupation Augmented Reality Colouring Book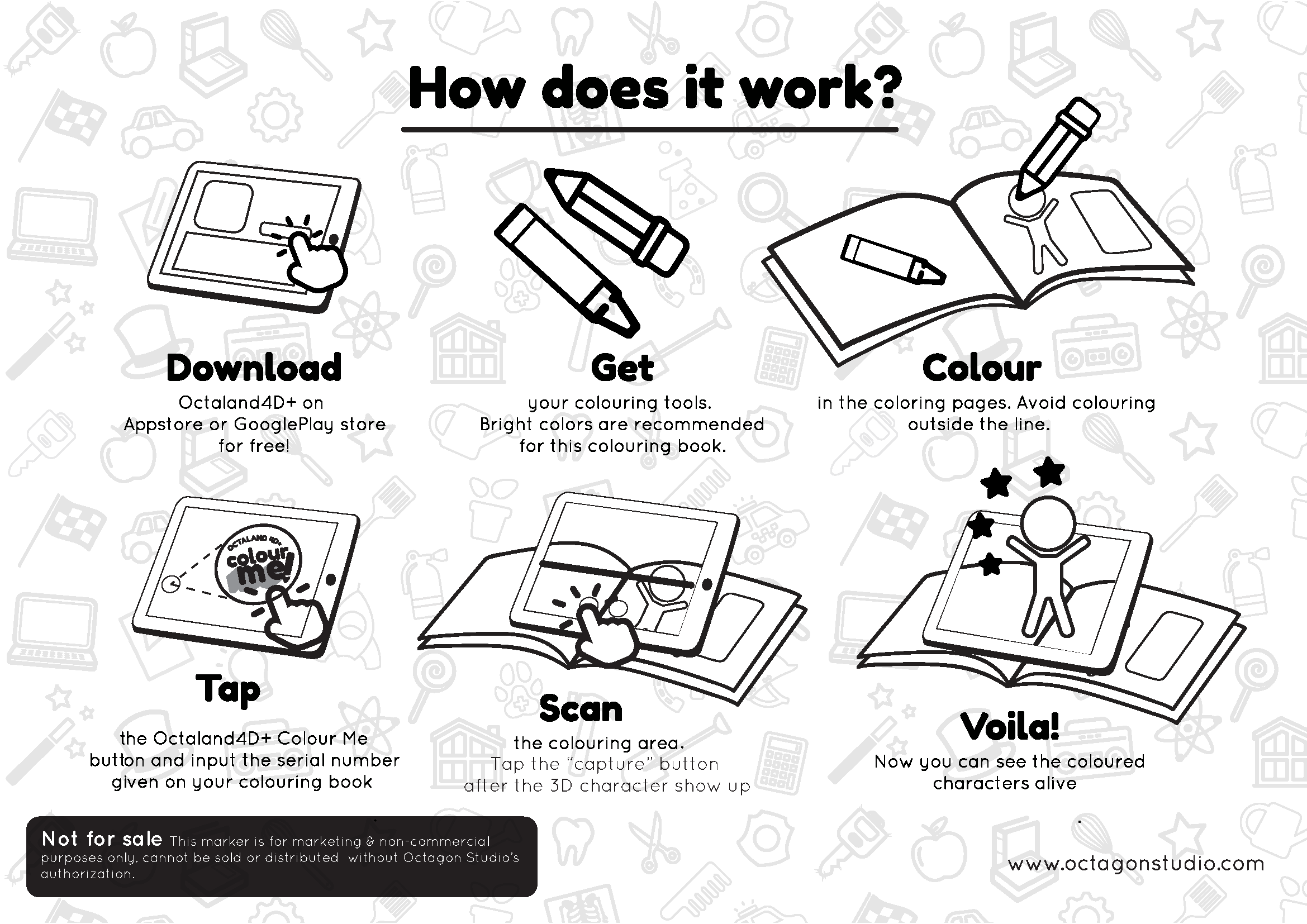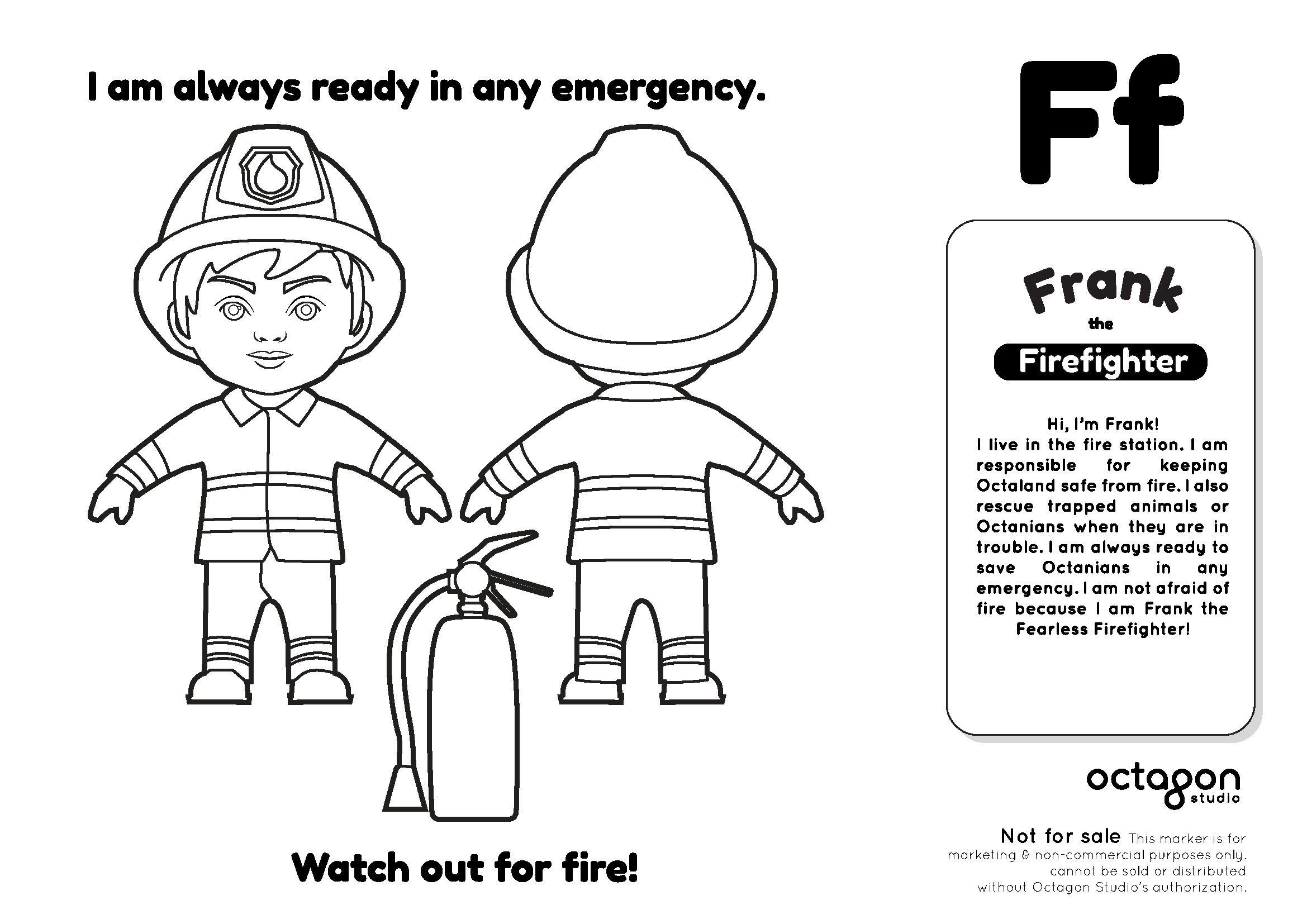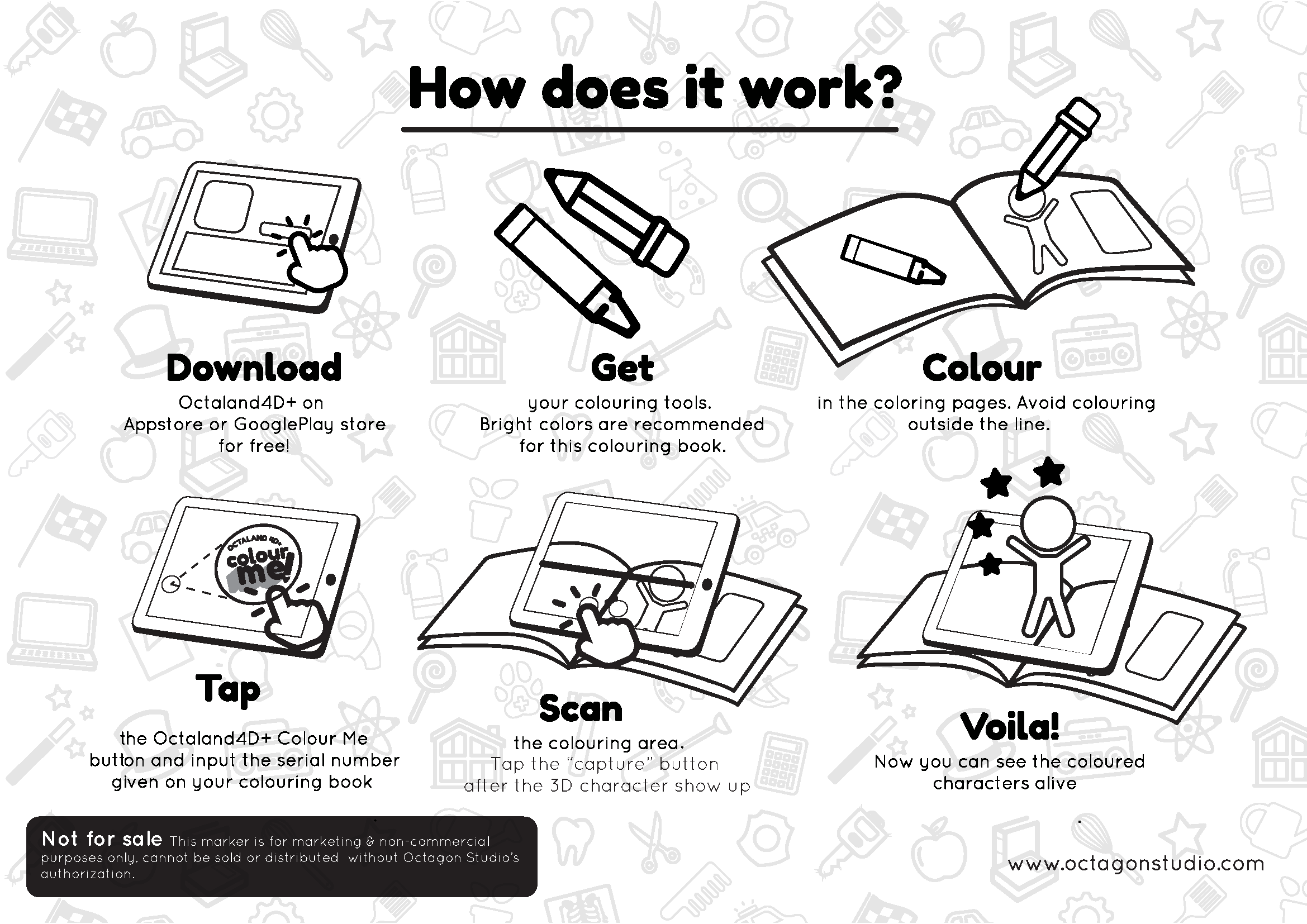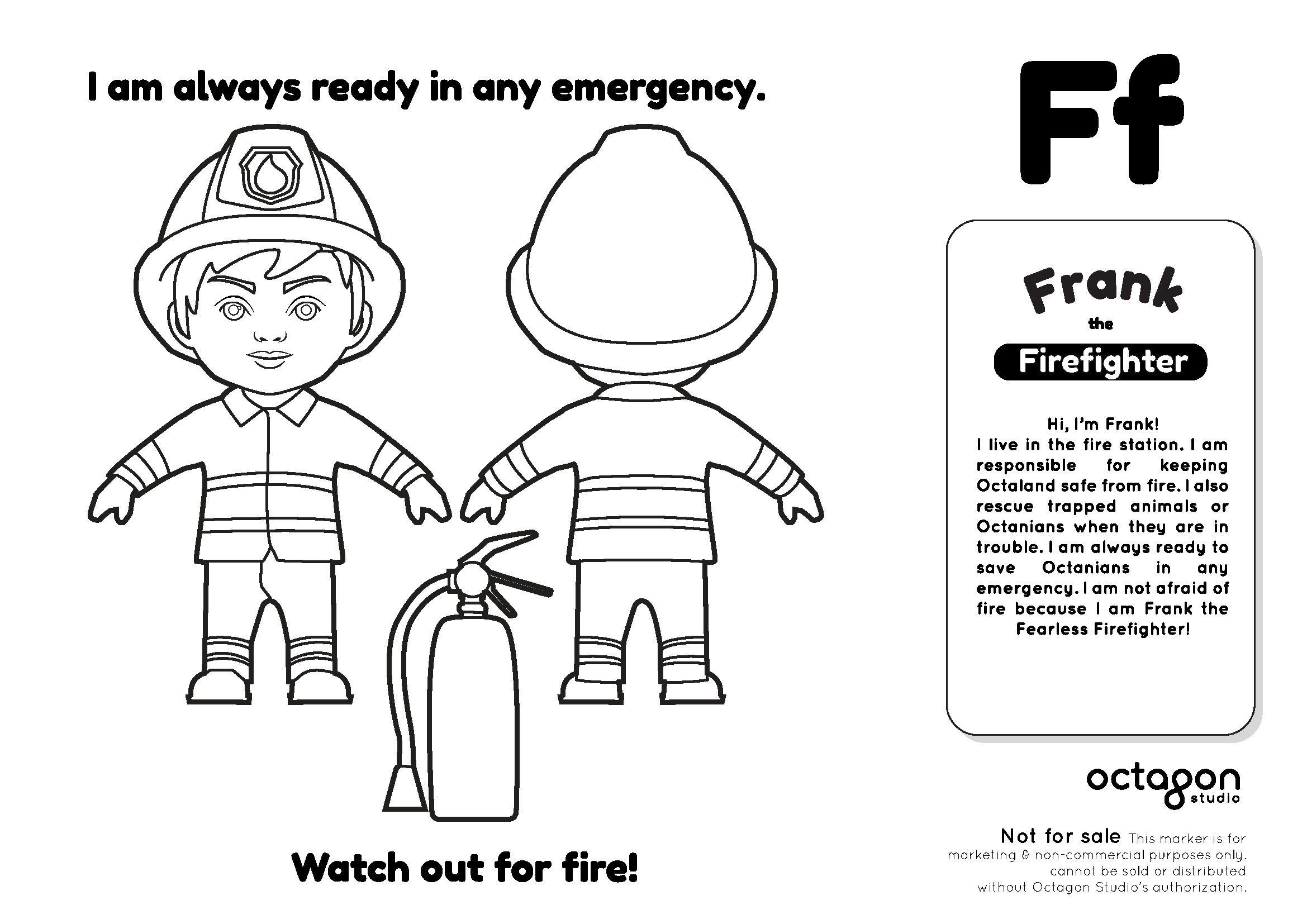 sold out
Octaland 4D+ Occupation Augmented Reality Colouring Book
What does your little one want to be when they grow up? Let them explore their creativity with the Octaland4D+ Colour Me! Colouring Book, perfect for little learners. This colouring book contains 26 pages of Octaland characters who are waiting for you to splash some colours using your colouring pencils or markers. Turn the Octanians into animated 4D characters by downloading Octaland 4D+ Occupation App for free on the App Store and Google Play Store then scan the pages to see your creation come to life in Augmented Reality.
Before entering the Colour Me! mode, users are requested to fill a serial number from the instructions card in the Octaland 4D+ Occupation Flashcards. Note that one serial number can be used for up to three devices. After filling up the serial number, scan the Octaland 4D+ Colour Me! pages using Octaland4D+ App to meet the Octanians from A-Z:
• Albert the Astronaut
• Bertie the Builder
• Charlotte the Chef
• Daisy the Dancer
• Eddie the Engineer
• Frank the Fireman
• George the Gardener
• Hannah the Hairdresser
• Izzie the Interior Designer
• Jenny the Jockey
• Kaz the King
• Lucy the Librarian
• Matt the Magician
• Nadia the Nurse
• Olivia the Orthodontist
• Pablo the Policeman
• Queenie the Quantity Surveyor
• Rory the Racer
• Stanley the Scientist
• Tracy the Teacher
• Ugo the Used Car Salesman
• Violet the Vet
• Wendy the Writer
• Xavier the X-Ray Operator
• Yvonne the Yoga Instructor
• Zack the Zoo Keeper
Colouring fosters creativity in every child. Moreover, it is a simple and fun activity that helps develop a child's hand/eye coordination, assists in developing fine motor skills and stimulates their imagination by bringing their individual creations to life.
WANT TO TRY BEFORE YOU BUY?
Simply download the 4 x sample images as part of this product listing and try it for yourself at home. You won't be disappointed!
*We are proud to stock Octagon Studio 4D+ Products*