Space 4D+ Augmented Reality Cards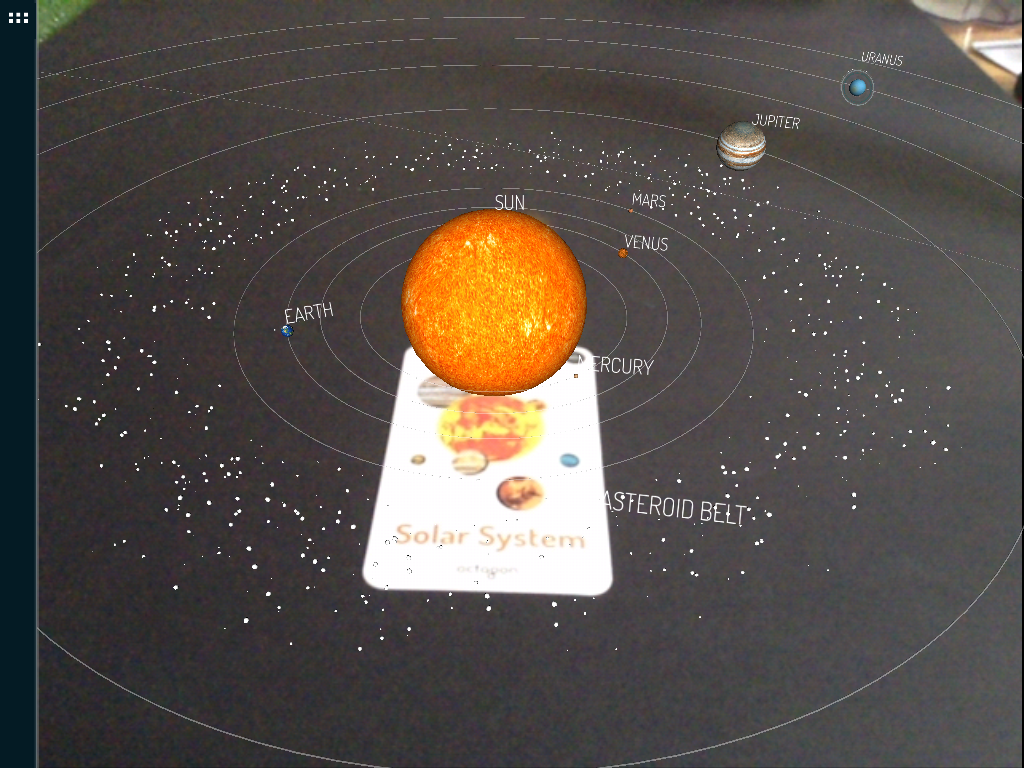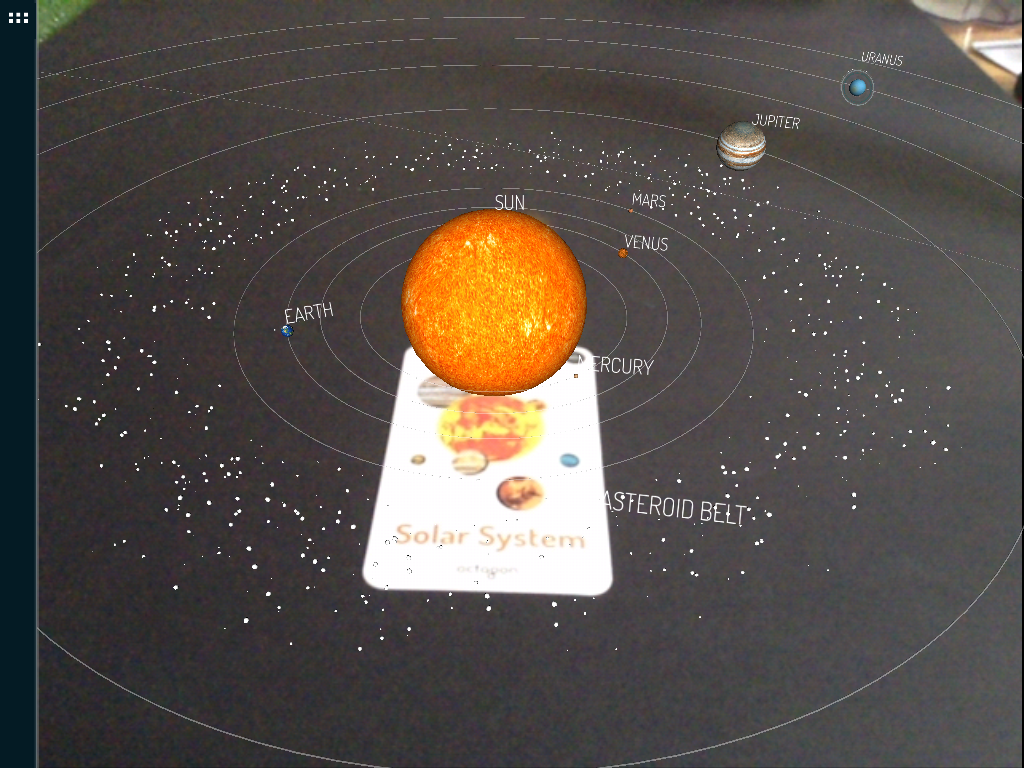 Space 4D+ Augmented Reality Cards
Explore the wonders of our Universe with the fantastic space exploration experience.
The Space 4D+ is a collection of 37 educational Augmented Reality flashcards about Space including the Solar System, Planets, Space objects, Satellites, Rovers, and Space Missions.
Download the Space 4D+ app on the App Store or Google Play Store for free, and scan the cards to see the Solar System and the Planets come to life in Augmented Reality.
With Space 4D+, users can explore space in a novel way. Space 4D+ is not only about our solar system, but also about the many man-made creations used to explore space.
Users can spin the Planets like a globe, see the differences between the planets in size, and even control the rovers on the Moon or Mars!
To activate the Space 4D+ cards, users are requested to register a serial number that is attached on the instruction card. One serial number can be used on three devices in total. After registering the serial number, the user can scan the cards using Space 4D+ App to start discovering beyond the stars today!
SOLAR SYSTEM
PLANETS
Mercury
Venus
Earth
Mars
Jupiter
Saturn
Uranus
Neptune
Pluto
SATELLITES
International Space Station
Sputnik - [1957]
Explorer I - [1958]
Asterix - [1958]
Osumi - [1970]
Prospero - [1971]
Kosmos 2175 - [1992]
ROVERS
Lunokhod I - [1970]
Lunar Rovers - [1971]
Sojourner - [1997]
Spirit/Opportunity - [2004]
Curiosity - [2011]
SPACE OBJECTS
Asteroids
Black Hole
Comet
Meteor
Nebula
Supernova
SPACE MISSIONS
Soyuz - [1960]
Vostok Mission - [1961]
Gemini Mission - [1964]
Surveyor - [1966-1968]
Apollo 15 - [1971]
Voyager - [1977]
Space Shuttle - [1981]
Deep Impact - [2005]
Kepler - [2009]
WANT TO TRY BEFORE YOU BUY?
Just download the 5 x sample cards (in the images of this product listing) and have a play around. You won't be disappointed!
Product Information
Language: English
Cards: 38 pieces (37 Space4D+ Cards & 1 Instruction Card)
Item Weight: 135 grams
Product Dimensions: 7.2 x 1.6 x 11.8 cm
Paper Finish: Durable Thick Art Paper (Doff/Mate Laminated)
Space 4D+ App Details
Category: Education
Language: English
Size: iOS 90.3 MB / Android 48 MB
Minimum Operating System: Android 4.0.3 (Ice Cream Sandwich) & iOS 7.0
Approximate Download Time: Depends on your Internet connection, but it usually takes several minutes.
App Specification:
Minimum Processor: Qualcomm chipset, 1.2 GHz
It works well on 1 GB RAM
Not compatible with Intel Atom Processor
Memory card supports Augmented Reality feature
Not Compatible for:
Acer ICONIA Tab 8 A1-850-13FQ, Asus zenfone 2, Asus zenfone 4, Asus zenfone 5, Asus zenfone 6, Asus fonpad 8 fe380, Asus ZenPad 10, Asus FonePad K012, Asus ze551ml, HTC SC One, Lenovo A7000, Lenovo S880, Lenovo Yoga Tablet 2.8.0, LG G4 Stylus, LG L7, Samsung Tab GT-P7500, vivo x3s
*We are a proud stockist of the Octagon Studio 4D+ cards*